In late nineteenth century, Bombay was struck with the epidemic which killed thousands of people and several people left causing drastic fall in the population of the island city. It was the Bubonic Plague epidemic one of the worst crises that the city faced during 1896-97. The city services were not geared towards the well-being of the working class and affected the city badly.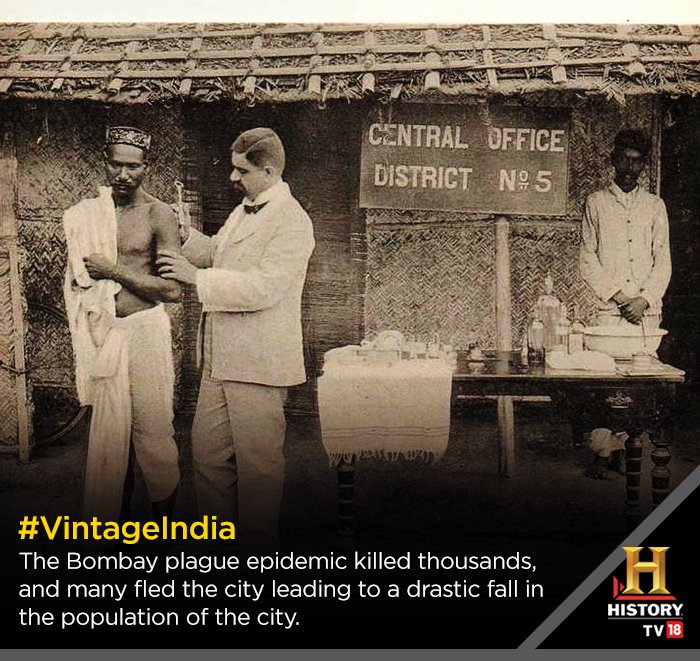 Detection of Plague
The outbreak was unnoticed initially and the doctors were not aware of how it could spread or what damage it would do. People lived in chawls back then and the disease spread was rapid. In September 1896 the first case of bubonic plague was detected in Mandvi by Acacio Gabriel Viegas. He was medical practitioner born in Goa and helped several lives in Bombay plague.
Dr Viegas correctly diagnosed the disease as bubonic plague and attended to patients at great personal risk. He initiated the aggressive campaign to clean up slums and exterminate rats who were the carriers of plague bacterium. With his diagnosis proving to be correct., the Governor of Bombay invited W. M. Haffkine, who had earlier formulated a vaccine for cholera, to do the same for the epidemi
In the first year of the plague, a research laboratory was set up at the J.J. Hospital. It moved in 1899 to the Government House in Parel under the directorship of Haffkine. This was the beginning of the Haffkine Institute.
In one of the study by Cynthia Deshmukh the origin of the disease was traced to the pilgrims from Himalayan region who had visited Mandvi and were the carriers of Plague bacilli.
Mandvi was an overcrowded port. People use to live in conjested rooms in buildings and chawl with lack of ventilation and hygiene with presence of too many rats. Buildings had taps which use to flow continously causing damp conditions making a good breeding surface for the plague bacilli caused by rat.
Mortalily Rate
Bombay being emerging financial capital attracted large influx of working class people. The census in the year 1891, the population of Bombay was counted to be 820,000. Most of the immigrant workers (over 70%) lived in chawls. The disease spread rapidly to other parts of the city.The death toll was estimated at 1,900 people per week through the rest of the year. Many people fled from the city. In the census of 1901, the population fallen to 780,000.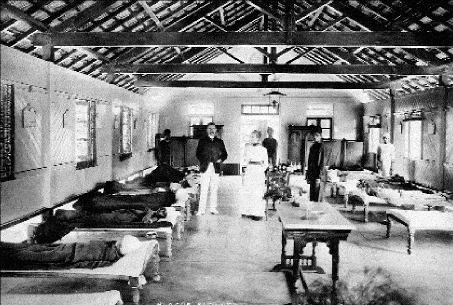 Measures by the Government
Local administration took drastic measures prohibited fairs, destroying several hundreds of slums and set up isolations for the infected people.They also evacuated houses, de-roofed and sabotaged many of them. Houses were searched and anyone with a minor of ailments was dragged to the hospital only to die of other infections. The clothes were all burnt down and new clothes were provided to the survivors in the hope to save them. They dealt brutally with soldiers, horses, lathi sticks and big guns as a reserve measure.