Latest Lake and Dam water level update supplying water to the island city of Mumbai.
The values in bold are latest level as on 30thAugust 2019.
The values in italic are lake levels as on 01st June 2019.
Hence you can find the comparison of water level:
Lake
Level in ML
Capacity in ML
% Remaining Water
Modak Sagar
121811
32447
128925
94
25
Tansa
143122
7447
145080
97
5
Middle Vaitarna
190077
34615
193530
98
19
Bhatsa
697832
3102
717037
97
0.43
Vihar
27698
4042
27698
100
15
Tulsi
8035
2995
8046
99
37
Vaitarna
208724
0
227047
92
0
About Lakes & Dams:
Mumbai one of the most populous city of the world quenches it's thirst from 7 lakes/dams which supply fresh water. The 4 dams situated in the outskirts of Mumbai in Shahapur Taluka of Thane district delivers approximately 3 billion litres of water daily. These 4 dams are Vaitarna, Tansa, Bhatsa and Modak Sagar. The other three 3 lakes are located in Mumbai itself. All the three lakes in Mumbai were formed as a result of Mumbai Government's initiative to store and control rainwater flowing from the Mithi river catchment.The largest one is the 'Vihar Lake', stretching about 27 miles and is located near the 'Sanjay Gandhi National Park'. The second largest lake is Tulsi Lake in Mumbai. Water from the Tulsi Lake is extremely fresh and is used as drinking water. The artificial lake that was built by the British in 1890 is Powai Lake. It is located near the Indian Institute of Technology (IIT) and considered as an important tourist spot.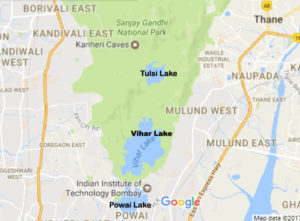 Various Lakes & Dams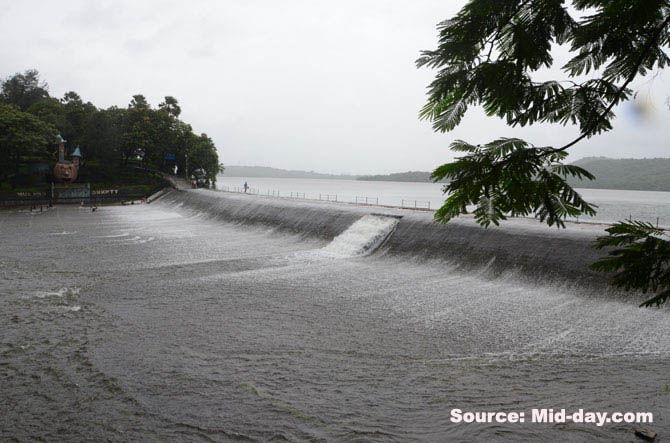 Vihar Lake is located near Vihar village on the banks of Mithi River, within Sanjay Gandhi National Park, Borivali.
It was constructed in 1860 and it is the largest lake of Mumbai.
This lake, situated in between Tulsi Lake and Powai Lake, meets up to 3% of the city's southern region's water requirements.
The water of the lake is filtered at Bhandup plant for drinking water.
The lake gets its water from rainwater collected in the catchment area of Powai-Kanheri Hill Ranges.
Some Facts:
Vihar Lake supplies 90 million litres daily
Vihar reservoir was the biggest and the first ever piped water supplying medium for the people of Mumbai.
The lake provides water for the southern region of Mumbai
The capacity of the lake is 27000 Million litres with overflow rate of the water is approximately 80.42m.
Entry to the Vihar Lake is restricted to the public since 1995.
The lake offers its visitors boundless scenic beauty and several migratory.
A crocodile park, with caged crocodiles of various sizes and species, has also been setup in the lake area.
IIT Bombay is located on the southern part of the lake.